It's Time to Accelerate Your Plan B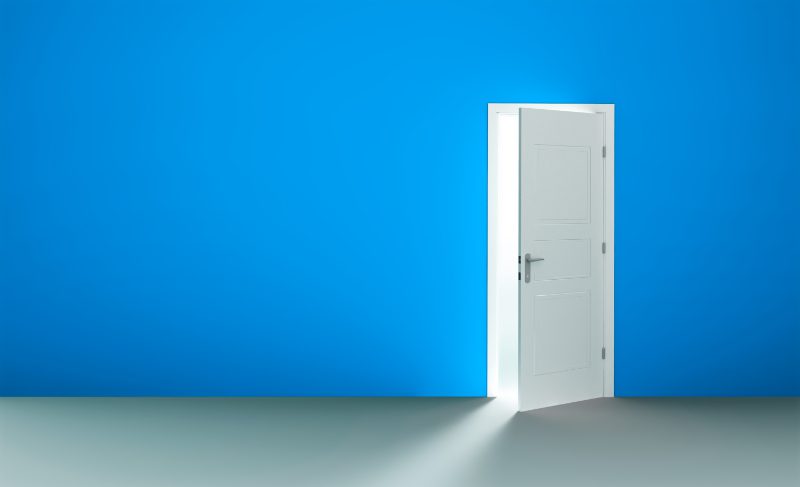 Let's Get That Next Door Opened
Forced retirement is a shock. But it presents a chance for a career change and perhaps a change in lifestyle. When one door closes, another door opens. But you've got to find the right one. The one that's right for you – and for who you are now.
Nearly half of people who retire are forced to retire early due to events beyond their control. And only 23 % have a back-up plan. Severance packages offer time to consider your next move, if you use it wisely.
If you're considering one of the early retirement packages, buyouts, or severance packages, the stakes are high. Where do you start? If you're sent to an outplacement firm, you'll feel like you're treated like a number. You can do better. You deserve better. You're not a number. Their cookie-cutter solutions simply won't be right for you. And this time, just another job might not be the right move for you. This may be the time to do something different.
And at this juncture in your life, you may not fit into a predefined category. You have options. Maybe it's time for a non-profit career. Or maybe you've always dreamed about starting your own business. Perhaps it's designing a semi-retirement that helps you leverage your experience and skills in new ways while giving you the flexibility you need. On your own terms.
We've been there. We know what you're going through. Our coaches have made successful pivots and we've helped others do the same. With Retirement Wisdom, you'll receive the individual attention you need and cutting-edge approaches to help you discover what's next for you. A second career. Semi-retirement. Starting your own business. A portfolio of activities that offer greater meaning and purpose.
Get the individual attention and professional guidance you deserve working with an experienced coach who knows what you're going through.
Build a smart plan to open that next door – and find the one that's right for you.