March 4th, 2021 at 3:00 pm EST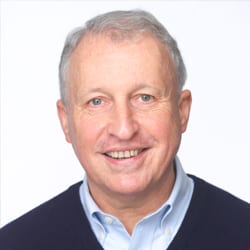 Presented By:
Joe Casey, Executive Coach, Host of Retirement Wisdom Podcast
"Executives are now rethinking what it means to retire."

Harvard Business Review
Retirement is changing. It's no longer just about kicking back.
You're not done yet. Your retirement can be a time for reinvention, renewal, and growth.
Designing your retirement is an active, involved process. Let us show you how.
Here's What You'll Learn In This Free Workshop:
How the concept of traditional retirement is "being retired" (and why that's GREAT news if you're not ready to quit just yet)
The #1 non-financial "risk" new retirees overlook that ends up costing them years (and what to do to avoid it)
The Four E's behind the "Design Thinking Method" for packing the most enjoyment, fulfillment, and contribution into your next phase (Plus: The pitfalls of failing to plan)
How to go beyond "All or Nothing Thinking" and explore how to reduce your obligations and stress, while keeping you "plugged in"
How to take full advantage of "The Big Opportunity" that awaits you in retirement (Hint: It's not just a of series golf rounds, beach vacations, and TV – rinse and repeat)
Retirement can be a joyful life transition — a welcome "downshift" after a long, successful career marked by high pressure and stress.
Yet retirement also brings its own challenges:
Imagine your first day of retirement, waking up with no more important meetings, no urgent emails, no office chit-chat. (Strange, isn't it?)
It's no wonder so many new retirees report they lose some of their identity, they lack purpose, and they fear being forgotten, irrelevant, and tossed to the side. Not to mention run-of-the-mill boredom.
But there's a silver lining:
Retirement is not what it used to be. It's no longer just for embracing a life of leisure. It's about discovering a new purpose and a new pathway.
In this free educational workshop, I'll be showing you a hopeful path for retirement based on reinvention, rewiring, and renewal.
With retirement approaching, isn't it time to think about designing your next phase?
Register For This Free Educational Workshop:
Joe Casey is an executive coach, who also helps people discover what's next after the world of full-time work. He's a Certified Designing Your Life® Coach, applying the principles of design thinking to life and career planning as developed by Bill Burnett and Dave Evans.