Need to revamp, recharge or even re-invent? In times like these, standard approaches just won't do. Career coaching can have a big impact.
Joe Casey, an executive coach in Princeton, NJ, who also helps people create meaningful second careers, was included in a piece in Business Insider of innovative career coaches who are making a difference.
All good things eventually come to an end – and that may include your primary career. The good news is that indeed there is life after the corporate world. However, when you're pivoting to a second career in turbulent times, you'll need savvy planning. And you'll want to explore the range of options where your skillset can be leveraged. Finally, you'll want to ensure that your next venture fits well with your priorities and values.
Mid-career professionals face an increasingly challenging work environment. And it's been compounded by the extra headwinds of 2020. It's time to take ownership of your future. And that means thinking beyond your job. You'll need a holistic approach that takes the full scope of your life into account.
If you're a mid-career professional who's planning your next move or someone pondering a second-act career or portfolio life, going it alone is always an option. But working with the right partner can help you move forward with clarity and confidence. Find the coach that's best for you.
MOLDING GREATNESS: Meet 23 career coaches who helped shape leaders into stars at the likes of Goldman Sachs and Google
—
Read the full article on Business Insider:
https://bit.ly/2HAxG6U (Premium Content)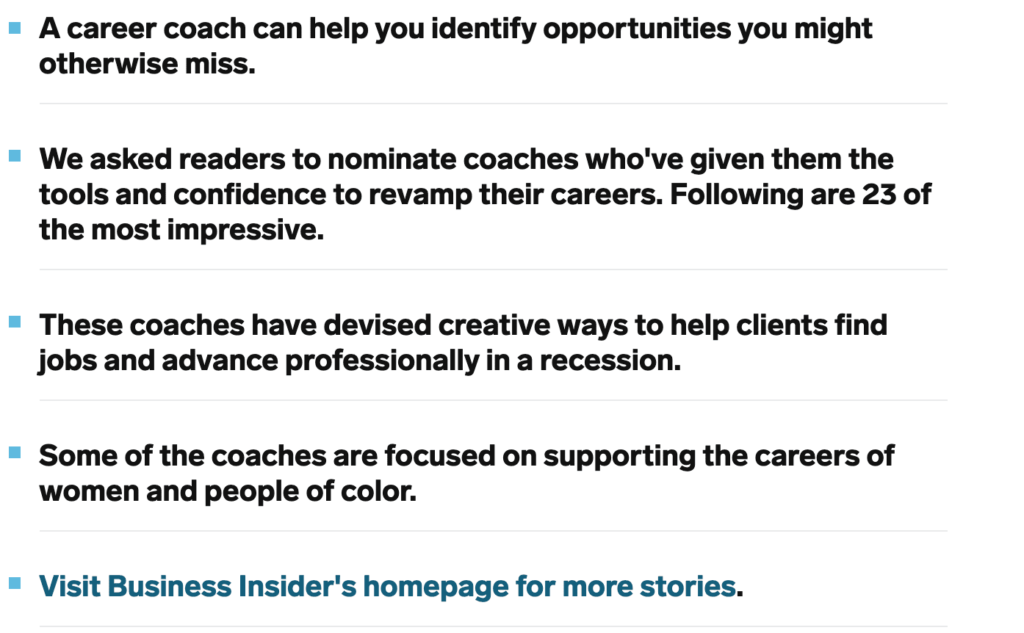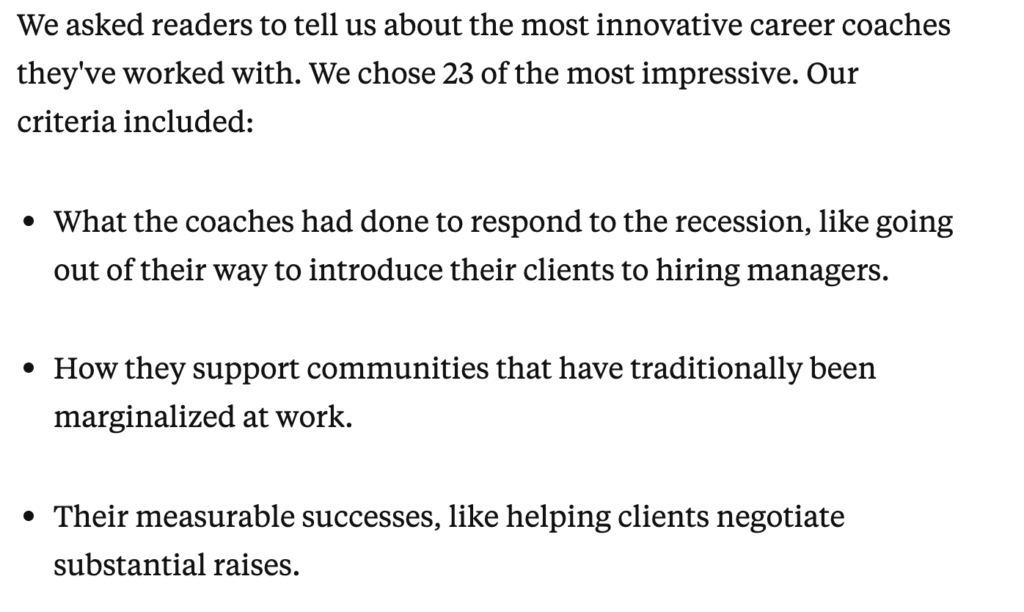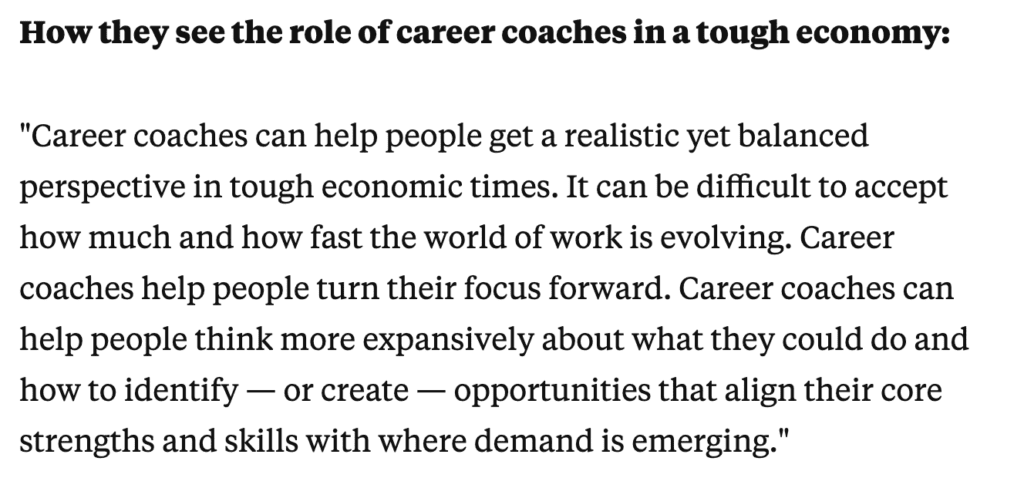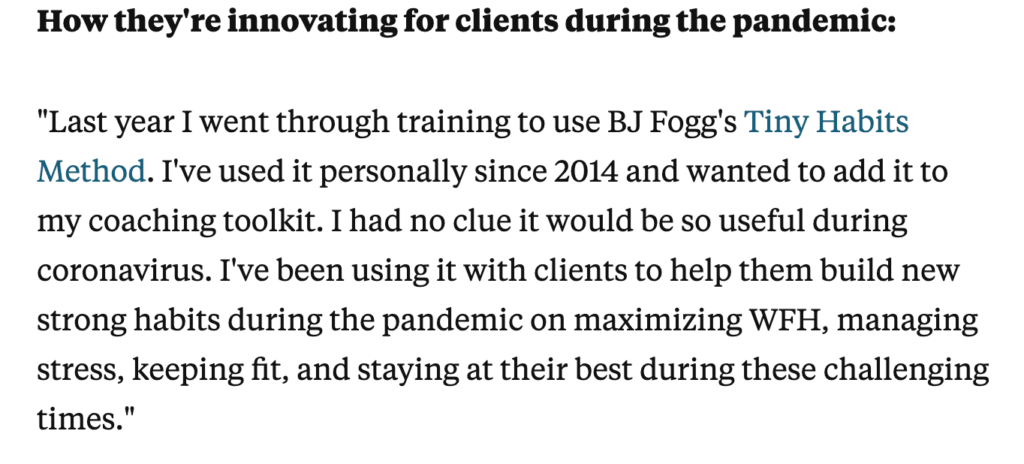 Source: Business Insider in MOLDING GREATNESS: Meet 23 career coaches who helped shape leaders into stars at the likes of Goldman Sachs and Google – September 24th, 2020. https://bit.ly/2HAxG6U (Premium Content)